To and Through Retirement®
Commitment to RIA Market
Over the past decade, Security Benefit Life Insurance Company ("Security Benefit") has extended its dedicated support of the independent financial professional into the RIA market. Security Benefit understands the registered investment advisors' need for transparency, value, and ease of doing business to deliver their clients fee-based insurance solutions.
Security Benefit provides innovative solutions for lifetime income, asset protection, and tax-efficient wealth accumulation and spend-down strategies through annuity products tailored specifically for clients of fee-only advisers.
Security Benefit's founding principles of wisdom, protection, and security complement a strategic focus built on the belief that everyone deserves an opportunity to achieve financial well-being. It's been their legacy for more than 128 years and it's one they're proud of and determined to preserve.
Technology Integration
Security Benefit offers advisors the ability to easily manage their clients assets and take fees through our products, while offering connectivity to platforms including Orion, eMoney Advisor, DTCC and Pershing Advisory Solutions (PAS).
Investment Approach
Security Benefit is a leader in the U.S. retirement market with $36.4 billion in assets under management2 and a focused, effective, and strategically driven distribution structure. Our seasoned team of experts provides distinguished general account management, including superior fixed income expertise and access to a wide range of asset classes. This translates into highly competitive rates within our products.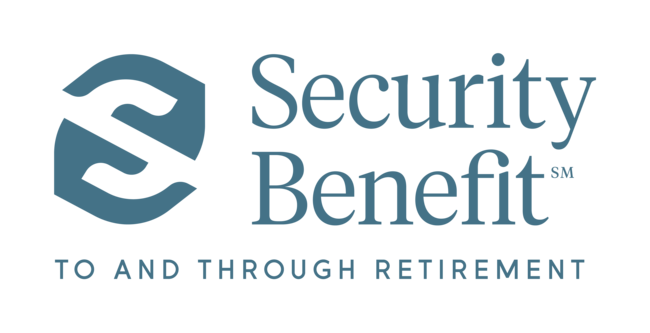 1 The ratings reflect the financial strength of the insurer and should not be considered to have any bearing on the investment performance of assets held in any SBL separate account. Rating agencies take many factors into account when assigning a financial strength or claims-paying rating to an insurer. For a more complete understanding of the reasons for the ratings assigned to SBL, please refer to the ratings assessment.
2 As of 12/31/2019, SBL's total admitted assets were $36.4 billion and liabilities were $33.4 billion. Total adjusted capital (TAC) of $3.5 billion includes $3.0 billion of capital and surplus plus $.5 million of asset valuation reserves.
FINANCIAL PROFESSIONAL USE ONLY – NOT FOR USE WITH CONSUMERS
Annuities are issued in all states except New York by Security Benefit Life Insurance Company.  Security Benefit Life Insurance Company is not authorized in and does not transact business in New York.
ClearLine Annuity, in most states form ICC18 5500 (9-18), a single premium, deferred fixed index annuity contract, is issued by SBL. The Rising Income Rider, in most states form ICC18 5520 (9-18), an optional rider available for purchase with the ClearLine Annuity for which a charge applies, is issued by SBL. Product features, limitations, and availability may vary by state. Not available in all states. Not a deposit. Not insured by any federal agency.
Fixed index annuities are not stock market investments and do not directly participate in any equity, bond, other security or commodities investments. Unless otherwise indicated, indices do not include dividends paid on the underlying stocks, and therefore do not reflect the total return of the underlying stocks; neither an index nor any fixed index annuity is comparable to a direct investment in the equity, bond, other security or commodities markets.
The Security Benefit Advanced Choice Annuity, form ICC13 5200 (9-13) and 5200 (9-13), a single premium deferred annuity, is issued by Security Benefit Life Insurance Company. Product features, limitations, and availability vary by state.
The EliteDesigns Variable Annuity, form V6209, is a flexible premium deferred variable annuity issued by Security Benefit Life Insurance Company (SBL) and distributed by Security Distributors, a subsidiary of SBL. SBL is wholly owned by Security Benefit Corporation (Security Benefit). 
Neither Security Benefit nor its affiliates are related to DPL.
Guarantees provided by annuities are subject to the financial strength of the issuing insurance company. Annuities are not FDIC or NCUA/NCUSIF insured; are not obligations or deposits of, and are not guaranteed or underwritten by any bank, savings and loan or credit union, or its affiliates; and are unrelated to and not a condition of the provision or term of any banking service or activity.
Please refer to Security Benefit Life Insurance Company's "Annuity Guidelines For Investment Advisers Not Holding Insurance Licenses" for information about what such advisers are permitted to do with respect to annuities.
More about Security Benefit
Get Started
To learn more about low-cost, Commission-Free solutions call us at 888.327.0049 and speak to a DPL consultant.