Better together
We partner with leading advisor technology platforms to help drive success through integrated solutions.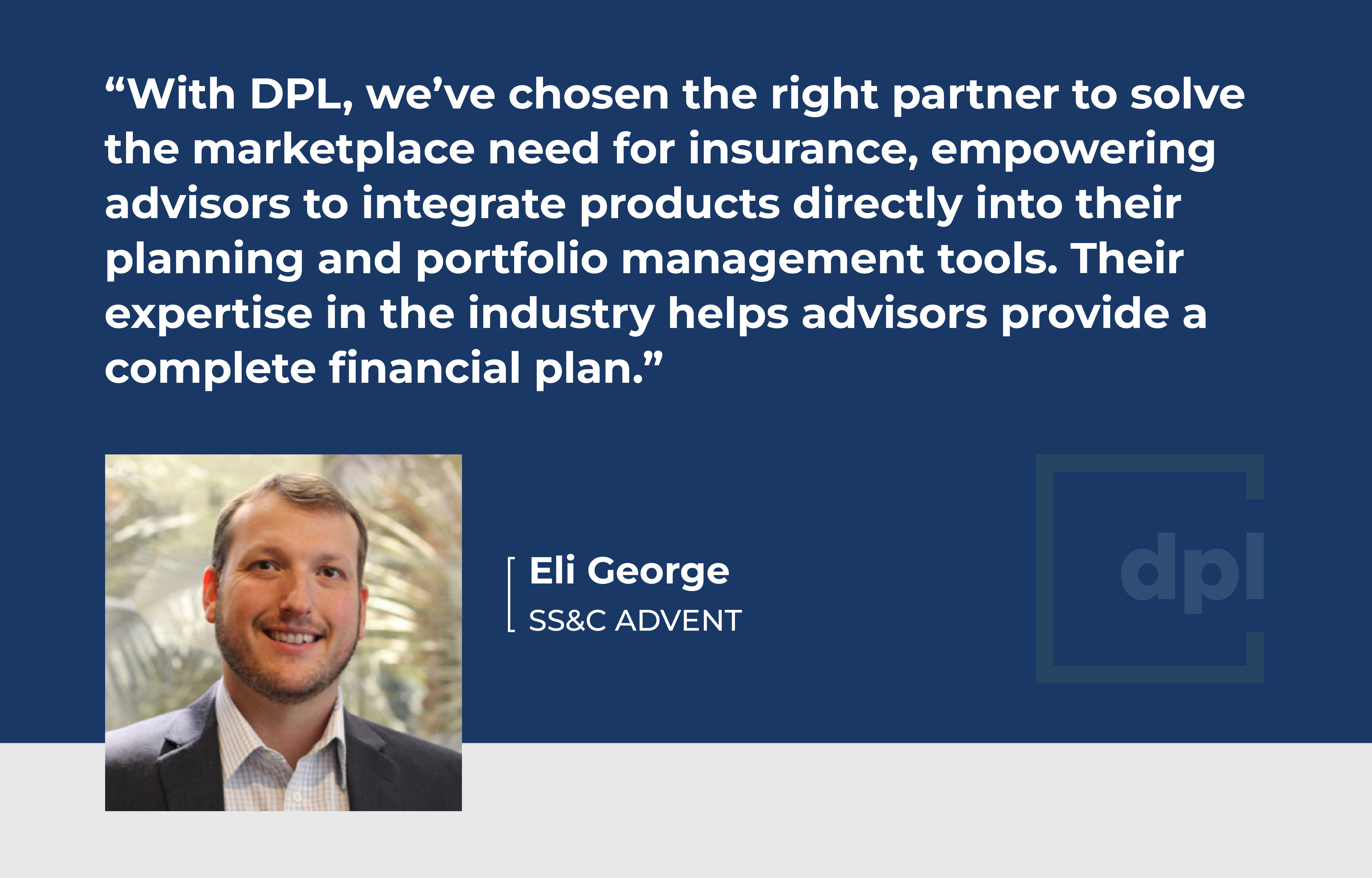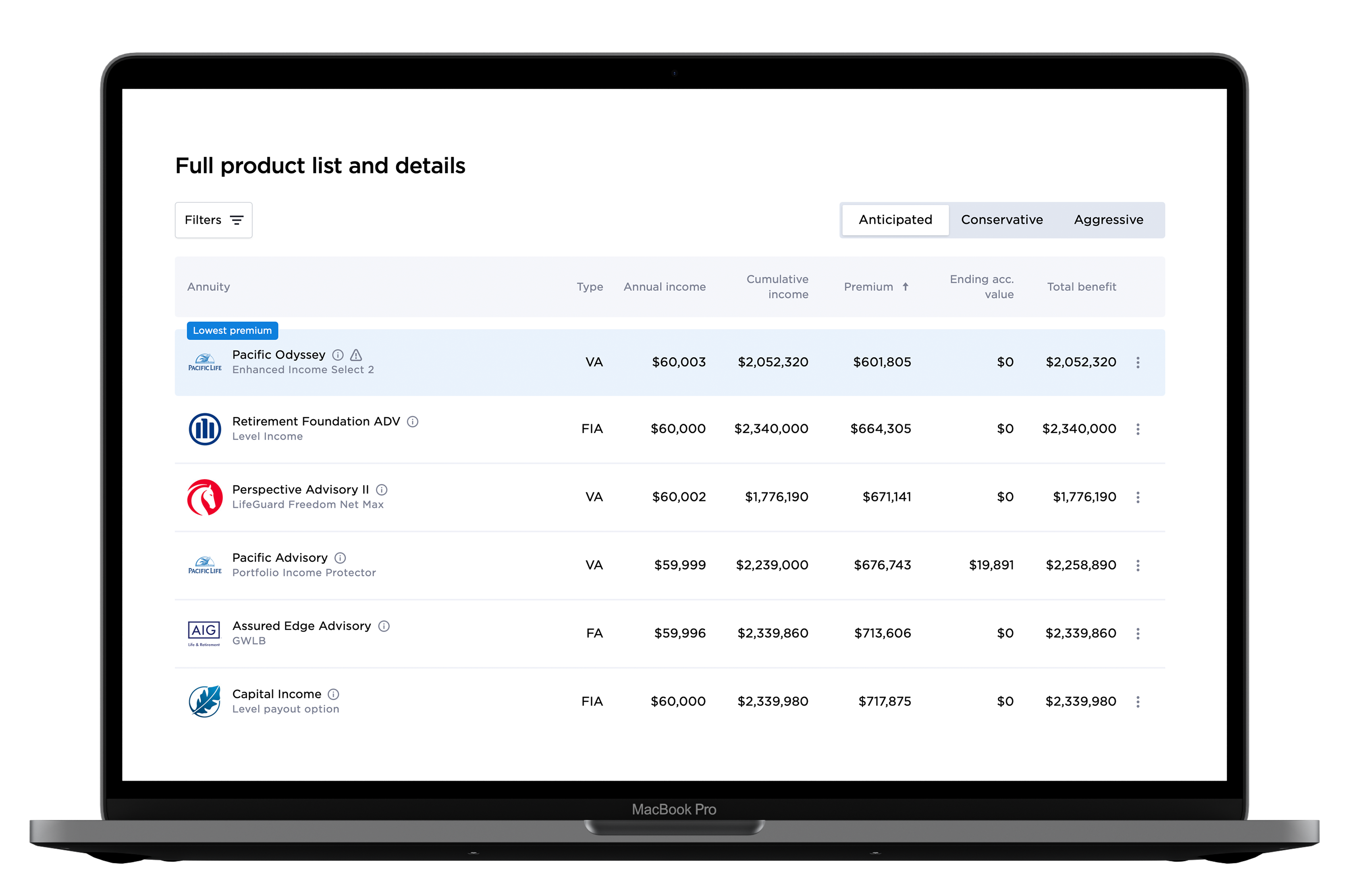 Powerful data
Get our daily feed of asset and transaction-level data for insurance solutions―a powerful tool to improve customer retention and grow AUM.
Seamless integration
Enhance the client experience, improve retention and deliver better outcomes by integrating our Product Discovery Tools into your platform.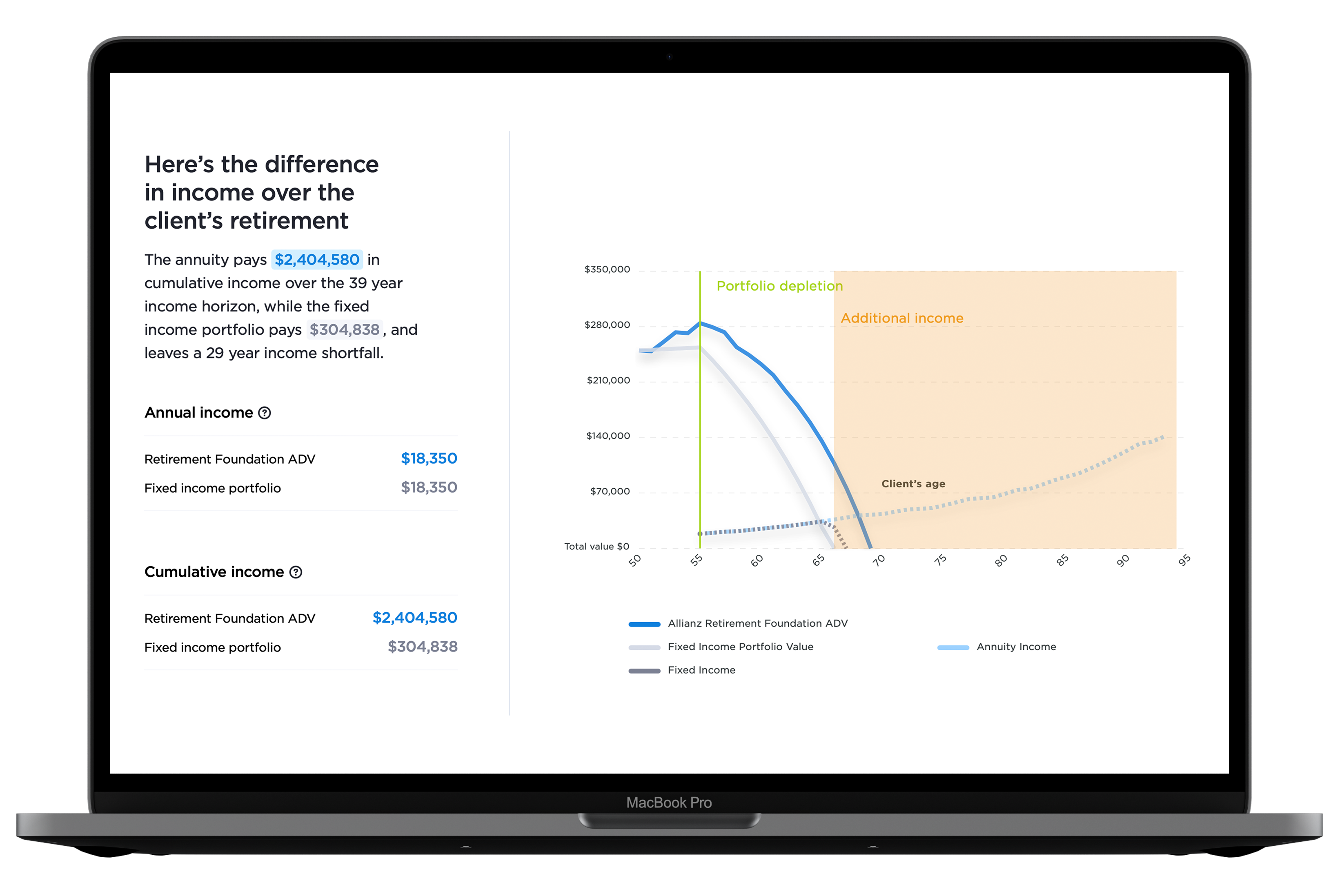 Ready to learn more or get started? Fill out the form below and we'll contact you soon.
Guarantees are based on the financial strength of the issuing company. An investor should carefully consider the investment objectives, risks, charges and expenses of the investment before investing or sending money.
Not a deposit | Not FDIC or NCUSIF insured | Not guaranteed by the institution | Not insured by any federal government agency | May lose value
*How Retirement Planning Needs to Change in 2021 – David Blanchett, Michael Finke, David Lau, Wade Pfau, January 9, 2021, MarketWatch